Full agenda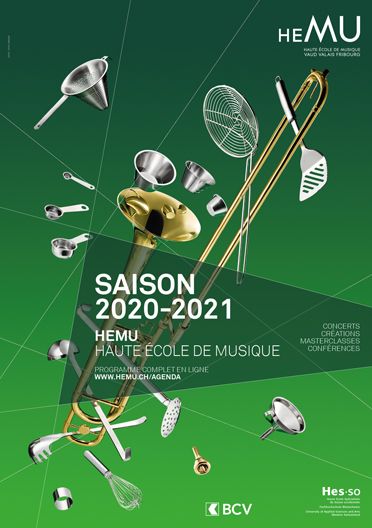 HEMU Jazz Orchestra - On the West Side of the String
Avec On the West Side of the String, l'HEMU Jazz Orchestra ravive les mythiques mélodies du « Great American Songbook ». Aux côtés d'Adam Taubitz et de Miquel Àngel Cordero, jazz et classique se marient et se subliment sur des orchestrations totalement originales, réalisées par Emil Spanyi.
À l'occasion de son premier concert de la saison, l'HEMU Jazz Orchestra accueille dans ses rangs un orchestre à cordes du département classique de l'HEMU. Pour cette collaboration transversale, les musicien.nes seront accompagnés de deux artistes chevronnés de la scène internationale: le violoniste polonais Adam Taubitz, ancien chef d'attaque des deuxièmes violons à l'Orchestre philarmonique de Berlin, ainsi que le contrebassiste espagnol Miquel Àngel Cordero qui a notamment collaboré avec Arianna Savall.
L'HEMU Jazz Orchestra est une fois de plus très heureux de retrouver la scène du Studio 15 e la RTS et les auditeurs d'Espace JazzZ.
Espace JazzZ, mercredi 14 octobre de 20 à 22:00 au studio 15 de la RTS.
Radio Télévision Suisse